Who doesn't love some type of bakery item? It's the ultimate comfort food. It seems that good small town bakeries are becoming a thing of the past for many of us. But hey, you can bake your own!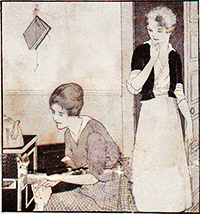 My great grandmother had 10 children. She would rise at 4 a.m. to start the bread to feed her large family of 9 children. It must have been wonderful to wake to the smell of freshly baked bread!
Below I have broken the many recipes down into smaller categories.

Yeast
Last Updated on May 29, 2021 by rootie