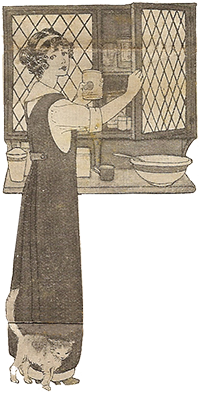 The following are fun things that I found in the box. One is a card expressing the love of Georgia W. Russell for her husband N.J. Russell.

One Pound of Butter Will do the Work of Two v. 1|2
Grades of Canned Fruit and Canned Vegetables.
Canned Pineapple
Can Sizes
Meat for Children – Is meat safe for young children?
Viscogen – Aids in preserving and whipping up cream.
Resources
Recipe cards
The Rise and Fall of the Recipe Card
A brief history of the recipe card
Recipe Cards Hold Culinary History
Small recipe cards hold culinary history of NW
Retro Find: The 1971 Betty Crocker Recipe Card Library
Storing Recipe Cards
Preserving all those 3X5 cards
Creating your own recipe cards
Organizing your recipe cards
Vanilla Joy Guest: Vanessa on Recipe Organization
To Read
Vintage Recipes
Emily Dickinson and Cooking
The Taste Makers — How New World Foods came to Old World Kitchens
Called to the Table Blog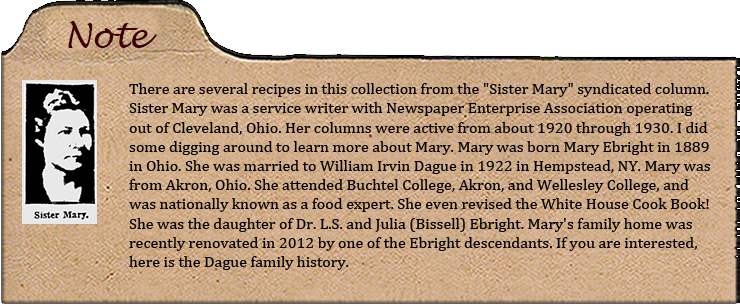 Last Updated on May 29, 2021 by rootie