Alternate spellings include MacGillivray, McGilvray, and McGillvary.
The earliest proven McGillivray ancestor found to date is Alexander McGilvray born in 1741 in Scotland and died 1811 in Kintessack, Dyke, Moray, Scotland.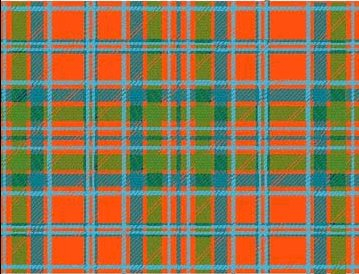 Alexander married Janet Nicol on December 14, 1775 in Dyke. Janet Nicol was born in 1752 and died in 1813 in Scotland. Her parents were James Nicol (son of Thomas and __ McKenzie) and Jean Lamb.
Alexander and Janet had the following children:
James McGillivray born November 24, 1776 in Dyke, died 1859.
Alexander McGillivray christened July 19, 1778 in Dyke
Margaret McGilvray born September 17, 1780 in Dyke, died about 1806
Isabel McGilvray born March 10, 1783 in Dyke
Janet McGilvray born August 4, 1785 in Dyke, died June 15, 1834, married John Ross
James MacGillivray born 1776 married his first wife, Margaret Allan in 1797. His second marriage was on June 8, 1808 in Rafford, Moray, Scotland to Anne Barron. Their children:
Anne McGillivray

Anne McGillivray was born March 10, 1809 in Upper Phorp, Rafford, Moray, Scotland and died June 18, 1888 in Lachute, Quebec, Canada. She was a twin to Isabel. Ann married William Barron, on July 25, 1826 in Rafford, Moray, Scotland. William was born in 1797 in Moray and died December 30, 1873 in Quebec, Canada. They had the following children:

John Barron born 1827 in Scotland, died October 21, 1894 in Lachute, Quebec, Canada, married Murray McFarlane.
Jane Barron born January 3, 1831 in Rafford, Moray, Scotland, died June 4, 1880 in Chatham, Quebec, Canada, married 1857 in Lachute, Quebec, Canada to Thomas Todd.
Mary Ann Barron born March 30, 1845 in Lachute, Quebec, Canada, died January 17, 1910 in Canada, married May 11, 1869 in Lachute to Robert Morrison.
Isabel McGillivray

Isabel/Isabella was born March 10, 1809 in Moray, Scotland. Some previous records from Canada had Isabella born in 1811. She married Thomas Stornach.
John McGillivray

John McGillivray born April 9, 1811 in Moray, Scotland.
William McGillivray

William McGillivray born September 4, 1814 in Moray, Scotland and died between 1842 and 1847. William married Mary Loggie on March 17, 1840 in Dalesville, Quebec, Canada at the Dalesville Baptist Church. He was a farmer from Lachute (5 miles from Dalesville) and Mary Loggie's father had a 200 acre farm just about 3 miles west of Dalesville on range 9, lot 14. Mary was born and died April 15, 1847 in Lachute, Quebec, Canada. See below for more information on William McGillivray's descendents.
William (b. 1814) and Mary (Loggie) McGillivray had three sons:
James McGillivray

James was born December 7, 1842 (probably in Quebec, Canada)
William McGillivray

William was born December 15, 1844 (probably in Quebec, Canada) and died August 23, 1844 in Jerusalem, Quebec, Canada.
Donald McGillivray (possibility)

There is the possibility of yet another son, Donald McGillivray, who was born in 1816 to James MacGillivray and Annie Barren and would have been the brother of William, Sr. above. The headstone for Donald shows that he was a native of Morayshire, Scotland, the same as Annie Barren. This appears to have been the only other McGillivray family in Lachute. Donald came to Canada in 1835, the same year as William. He married Flora Loynachen, was born in Argylshire Scotland in 1813 and died on July 10, 1877. Donald died January 28, 1892 and both he and Flora are buried in the Lachute cemetery. Donald is shown in the 1842 census on the same page as William.
The James McGillivray family migrated to Lachute, Quebec, Canada in 1835. It is not certain that James came with his family. The church records in Lachute show that Anne Barren died in 1859 and indicate that James had already passed away. The 1842 census shows an older female living with their son, William, so its possible that this was Anne Barren McGillivray and that James had died before the census was taken.

---
Sources
Todd County, Long Prairie, Minnesota records
A History of Lachute, Canada G. R. Rigby
Old Parish Registers of Rafford, Scotland
Lachute, Canada Presbyterian Church Records
Genealogical Record drawn up for William Henry McGillivray May 1, 1941
Special thanks to Gary McGillivray and June Leafblad for their extensive contributions to the McGillivray family history.
Notes:
This site talks about the seven bridges built along the old McGilvray Bottoms Road in Northwest La Crosse County, Wisconsin. A ferry was built in 1861 on the Black River by an Alex McGilvray who had settled there in 1852. If anyone knows anything about this Alex McGilvray, let me know. Also, there is a McGilvray 7 Bridges hiking trail in Wisconsin and they have a Facebook site: https://www.facebook.com/groups/261257588243771/. Some history on the road can be found here.
Family oral history said that John McGillivray was related to the McGillivray family associated with the Northwest Fur Trading Company (William McGillivray-Fort William) and that Mary Jane Hudson's family were from the Hudson Fur Trading Company family. When Mary Jane fell in love with John and chose to marry him, her family disinherited her. However, I have heard that she did indeed inherit money from her parents and was able to pass this along to her children and grandchildren. After her husband's death, Mary Jane left Minnesota with a few of her children and moved to Washington state.
Allied Families
Barren/Barron

There is a book, "A History of Lachute" by G.R. Rigby that mentions the Barron family extensively. Thomas Barren was the first Scottish settler in 1809 and was from Morayshire. He was probably related to Anne. Thomas rapidly began to purchase all the land on which the center of Lachute now stands. He and his family dominated the Lachute area for many years.

Some pictures were found in a Barron family album and are in the possession of Don and Joyce Jones. They have graciously allowed me to display them in the hopes that someone may recognize the people in the pictures. They are believed to be McGillivrays.
Loggie

John Loggie/Logie Sr. was born in Ayrshire Scotland in 1790 in Fife, Scotland and resided in Wemyss, Fife in 1841 according to the 1841 Scotland Census. John died on July 13, 1860 in Lachute, Quebec, Canada and is buried next to his son Alexander in the Lachute cemetery about 4 miles east of Dalesville. He married January 20, 1813 at Kirkcolm, Ayrshire, Scotland to Mary McFadyen* who was born in Scotland in 1787 in Kirkcowan, Wigtownshire, Scotland to John and Mary McFadyen and died in 1888. According to the 1861 Canada Census there is a John Logie in Chatham, Argenteuil, Canada East, Canada and since John Sr. died in 1860, I assume this is his son. John and Mary settled finally in Dalesville, Lachute, Argenteuil, Quebec. There he farmed 200 acres in range nine, lot fourteen, about 3 miles west of Dalesville. The children of John Loggie and Mary McFadyen are as follows:

Jane Loggie born 1814 in Scotland and died March 24, 1847 and buried in Lachute, Quebec, Canada. She was married to Thomas Lockie, Jr.

Mary Jane Loggie born July 11, 1815 at McGounston, Kirkoswald, Ayrshire, Canada and died April 15, 1847 in Lachute. She married to William McGillivray on March 17, 1840 at the Little Baptist church in Dalesville, Quebec.

Janet born about 1816** in Scotland

John Logie Jr. born 1821 in Scotland and died 1887 in Green Valley, Ontario. He was married to Catherine McArthur who was born in 1828. Their children:

Anne Loggie who died 1887 in Duluth, St. Louis, Minnesota and is buried in Green Valley, Ontario married J.K. McLemmon from Duluth.
Mary Jane Loggie born 1848
Maggy Loggie born 1850
John Loggie, III born 1852 and died 1887 was buried in Green Valley, Ontario.
Agnes Loggie born 1853.
Archibald Loggie born 1858
James Loggie born 1858
Eliza Loggie born 1860
Jessie Loggie (F)

William Loggie born 1824, died April 28, 1856 and is buried in Lachute Protestant Cemetery

Alexander Loggie born 1824 and died April 28, 1856 and is buried in Lachute, Quebec, Canada.

Agnes born about 1821** in Scotland

Martha born about 1831** in Scotland

**According to the 1841 Scotland census, these children were still in the household.

*1861 Census of Canada shows Mary McFadzen widowed and living in Chatham, Argenteuil, Canada East. Spelling of her last name is also shown as McFadyean, McPhadden, and McFadden
Last Updated on September 9, 2023 by rootie